Bulbs in Weck for the Holiday Hostess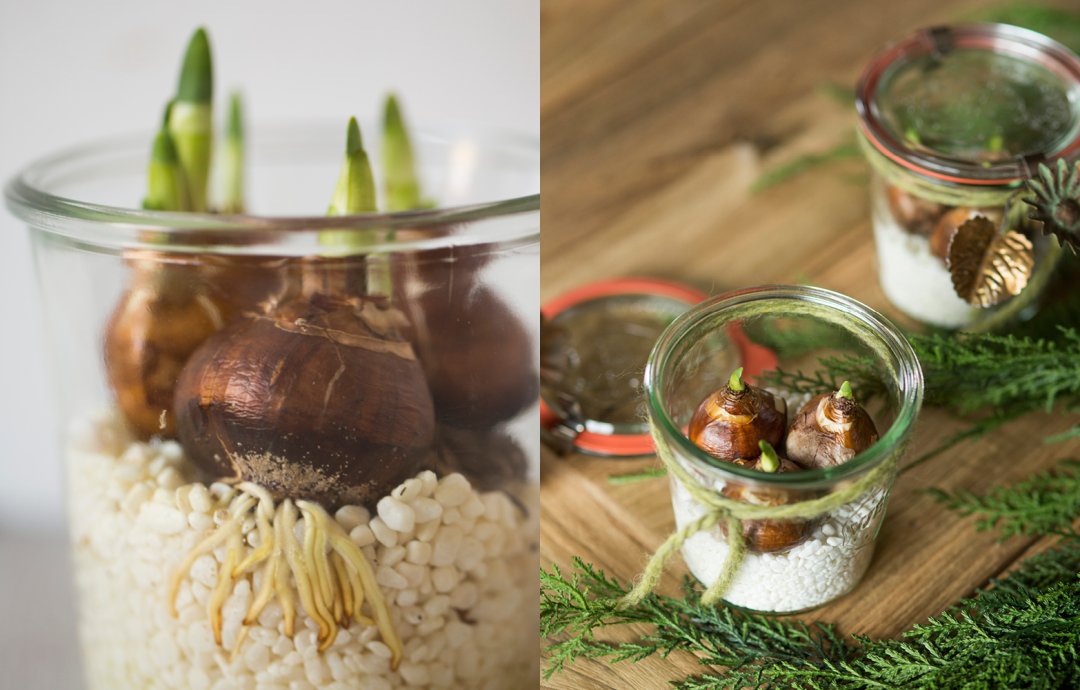 We're filling Weck jars with bulbs this season to create a sweet and simple gift for the holiday hostess. One of our favorite flowers for winter forcing, a trio of classic paperwhite bulbs takes root atop a bed of white marble pebbles. Simply fill the jar partway with pebbles, press the bulbs gently into the stone to keep them upright, and close the lid for a pretty, portable gift. We added a strand of colorful twine and a few metallic leaves clipped from a garland to make a garden-inspired topper.
Our paperwhite bulbs arrive pre-chilled for forcing, so they'll be ready to grow right away. To get growing, remove the lid and add water until it reaches just below the base of the bulbs (if water touches the bulbs, it can cause rot). Place the jar near a window with ample light, and the bulbs will bloom in 3-6 weeks. If you're hosting a get-together this season, these handmade grow kits are also sure to please as party favors. Best of all, the sturdy Weck jars can be reused in the kitchen, garden, or spa once winter blooms have faded.
Cheers to paperwhites they remind me of holidays and shopping at Anthropologie