Botanical Valentines with Wyldcraft Gift Co.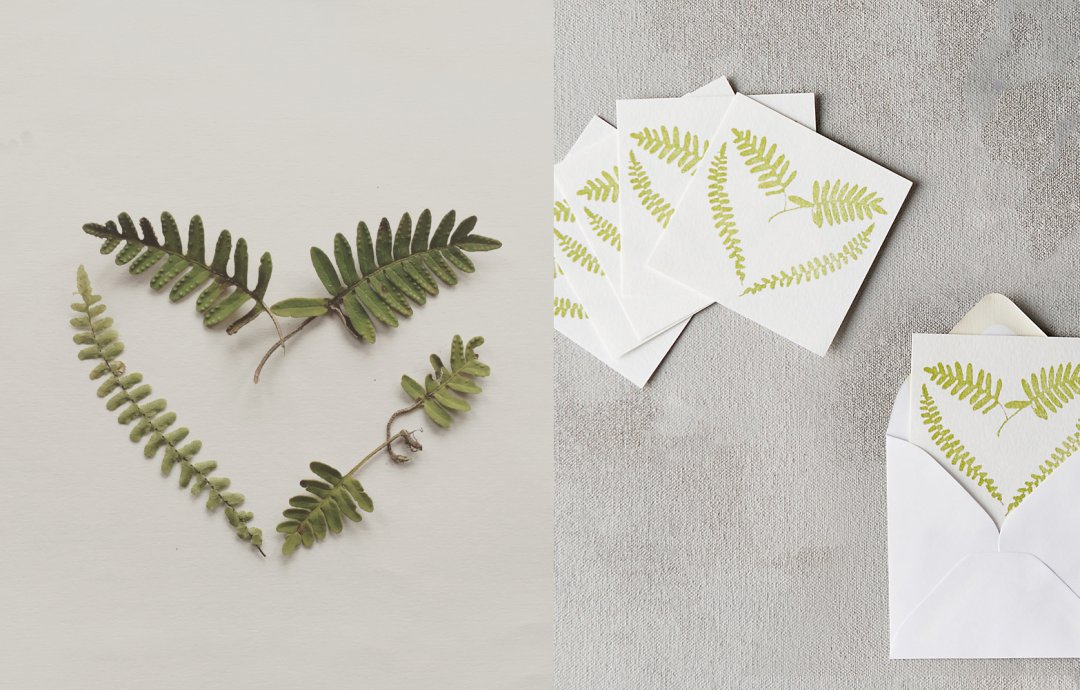 This Valentine's Day, we'll be sending some very special cards to sweethearts and friends -- botanical Valentines designed by terrain's very own Art Director, Laura T. Last winter, Laura founded Wyldcraft Gift Co., creating stationery, gift wrap and more with impressions of plants from her garden and the places she loves. Now, we're so excited to share her collection of natural Valentines, sun printed greetings, and leafy textiles with you. We caught up with Laura to learn more about the inspiration for Wyldcraft, and how her designs come to life.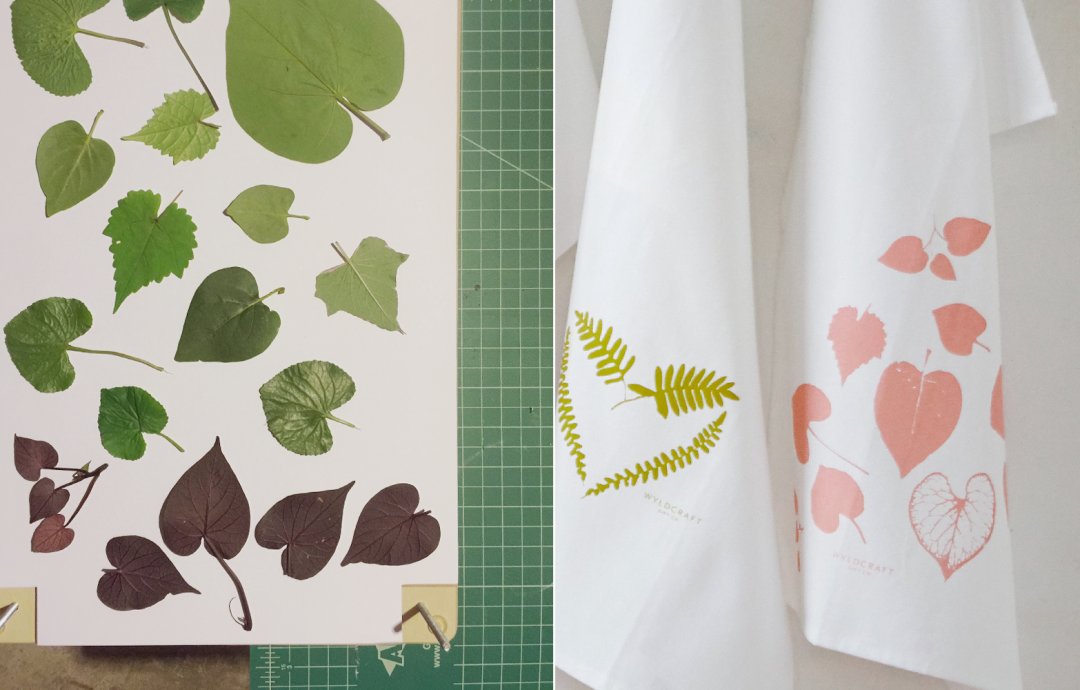 Laura says, "I'm always looking at nature and searching for ways to bring together ideas from raw, natural elements. I had been thinking about starting an independent project for a while, and the fern heart was the beginning of Wyldcraft. Last year, while visiting my parents' home in Alabama, I took a walk along a nearby river with my son. We were picking up and talking about lots of different plants, and I ended up picking a few fern fronds to take home. Later on, he made some drawings of the plants we'd collected; he was creating his own ideas from nature, so I decided to do the same. I arranged the ferns into a heart shape, then had that image turned into a stamp. My parents' home is such a special place to me, and I love having a memento of it in that design.
"For Valentine's Day last year, I used the fern heart stamp to make hand-stamped Valentines for my kids' friends and classmates. After I stamped the heart, my son and daughter customized each one with little critter stamps, too. The design leaves lots of space for anyone to add a personal touch -- not just kids! Around the same time, I also started making some sun printed cards. Those Valentines inspired the cards I made this year for terrain, which were printed at a local shop here in Philadelphia."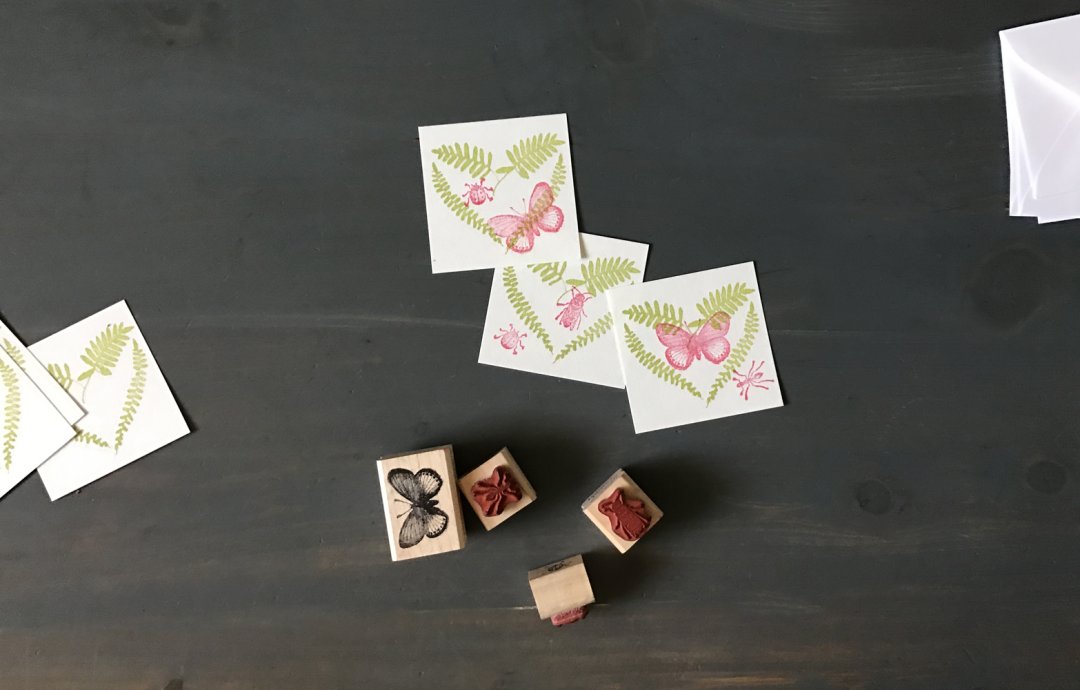 "Like the fern heart, my other designs for terrain were made using finds from my own garden and walks through nature. For one of the tea towels, I looked for leaves that naturally have a heart shape, like sweet potato vine, viola and redbud. For the sun printed cards, I collected a variety of ferns, plus leaves and tansy stems, to create the original print, which was then turned into a screen printing film. My cousin owns a screen printing shop, so we got to collaborate on the designs. I'm always looking around for things that seem ordinary at first glance, but can be beautiful if you look at them in a different way! As we head toward spring, I'm really excited to get back into the garden and keep exploring."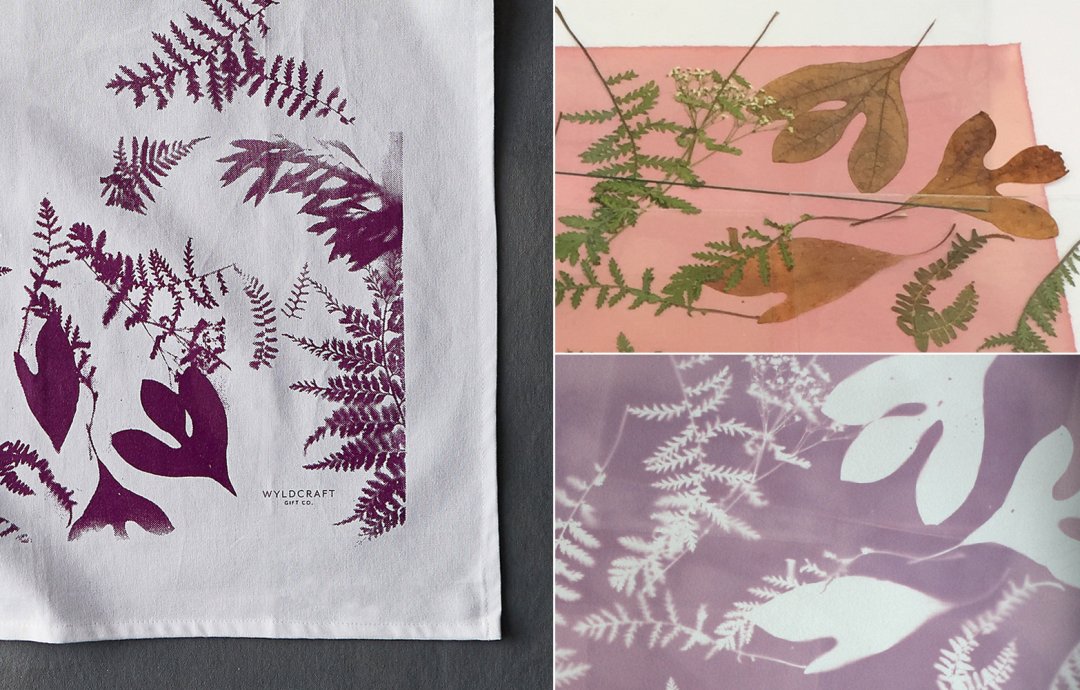 Beautiful design. I love the story!