Good Eggs + Spring Blooms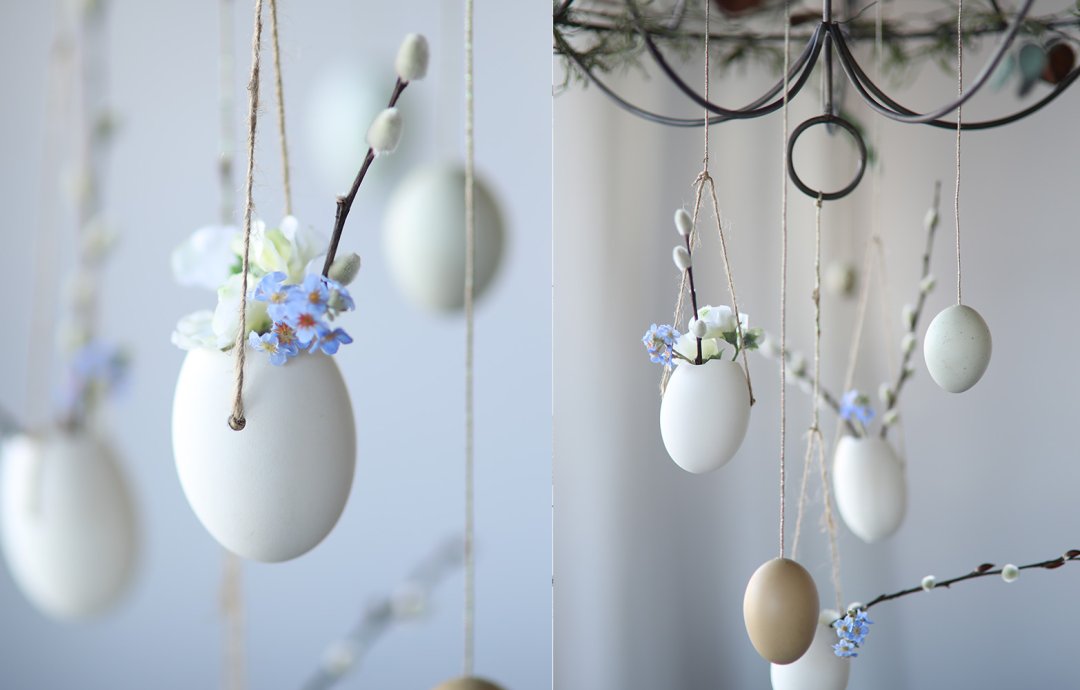 An airy and unexpected accent for the spring home, the blooming display above is our sweetest idea for Easter decorating. Natural, hollowed goose eggs with jute hangers make miniature vases for blossoming stems, which can be refreshed as new flowers arrive in the garden throughout the season. We especially love this collection of good eggs suspended above the table for an unconventional, springtime centerpiece.
Stylist Alli M. says, "I used a collection of our goose egg planters as tiny, hanging vases and filled each one with freshly cut pussy willow and forget-me-nots, plus sprigs of faux sweet pea. Fill the eggs with around 2" of water to make sure they hang straight up and down; if you're only using faux flowers, you could also weigh them down with sand. To complete the display, I mixed in some hollow duck eggs suspended with jute twine."