Biodome Indoor Gardens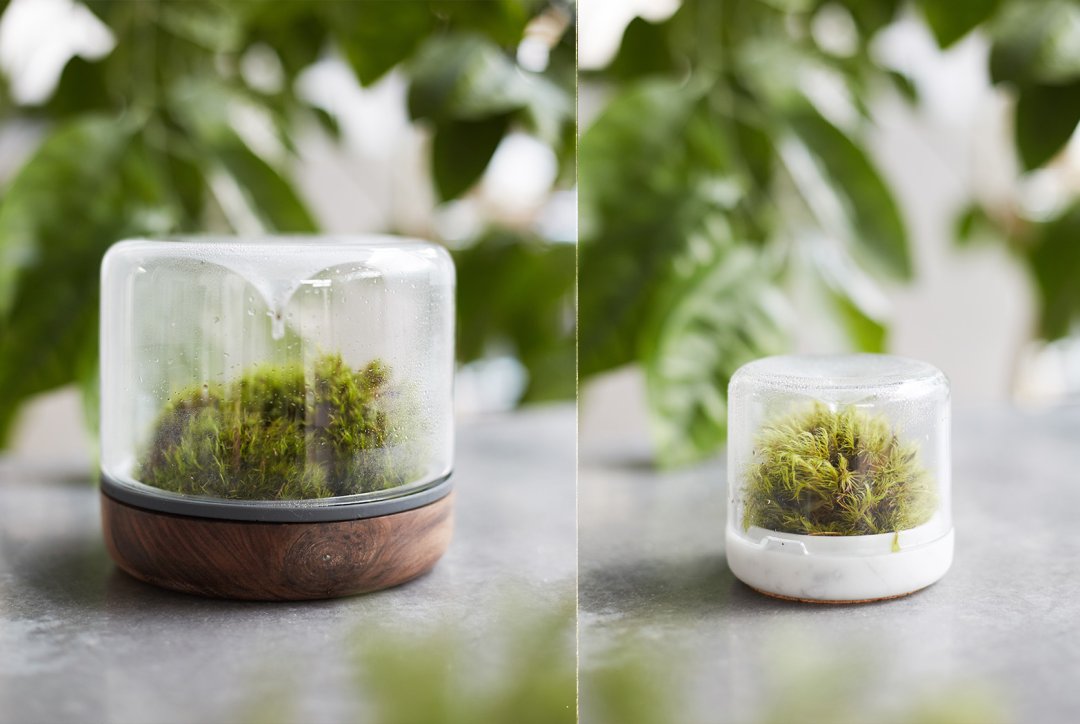 Designed in Australia, Botanica indoor gardens are our new favorite way to get growing during the winter months. Each one is carefully crafted to showcase a miniature collection of living greenery, from lush moss to tropical foliage. We recently caught up with Sarah Burrows of Modern Sprout, the purveyors of Botanica products here in the United States, to learn more about these remarkable gardens under glass. Sarah says, "Botanica terrariums are designed by Lesley Williams and Simon Zappia, a husband and wife team with a background in design and a love for nature. The biodomes encourage the cultivation of plant life for observation and relaxation, building engagement with nature even for those who have busy schedules and lots of commitments. Inspired by the vivariums and Wardian cases of the nineteenth century, our latest collection delivers a tribute to nature's most delicate botanical offerings. The biodomes have a minimalist aesthetic, compact size, and easy care regime to support the appreciation of nature indoors and enhance everyday life."
Above at left, the rainforest kit is Botanica's original closed terrarium design. Sarah says, "The rainforest is designed especially for moisture-loving plants like moss and bryophytes that require minimal soil. The glass top is hand-blown with a unique teardrop profile, which directs condensation back onto the foliage to mimic a natural water cycle. As condensation forms, the teardrop will 'rain' onto the foliage inside; all you need to do is watch the plants thrive. Some days the rainforest will be a misty oasis, other days it will be sparkling with moisture."
The mossarium, above at right, is our smallest offering from Botanica. Sarah says, "This vessel highlights the intriguing, delicate, and miniature world of moss. The dome maintains a controlled climate so you can grow a tiny moss garden year-round. Like the rainforest kit, the mossarium creates a closed system that 'rains' to hydrate the moss as it grows."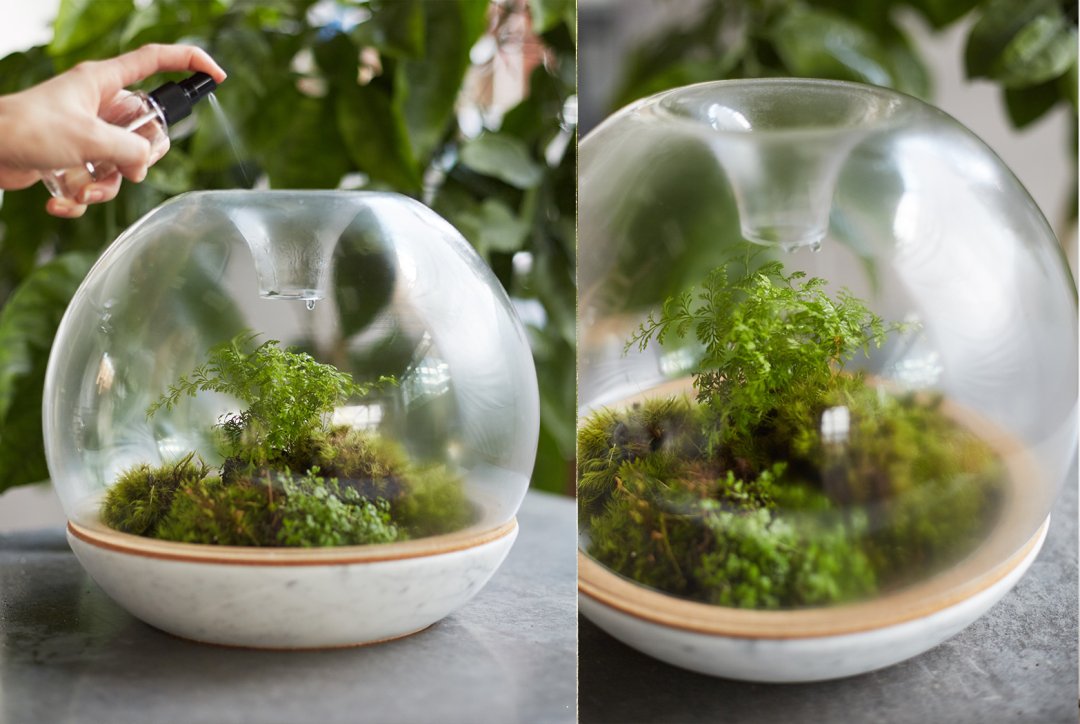 The largest offering from Botanica, the biodome is designed to support a wider variety of plants, from tropicals to succulents. Sarah says, "The biodome is hand-blown with a top opening to enable watering and airflow, so it can be used to grow both temperate and tropical plants. To mimic the structure of a forest in miniature, we recommend choosing four plants to make up the canopy, understory, shrub layer, and forest floor of your planting. Some of our favorites include: Venus fly trap, sundew, pitcher plant, African violet, baby's tears, ferns, begonia, miniature bromeliads, and club mosses. Even succulents will flourish with minimal watering."