An Autumn Celebration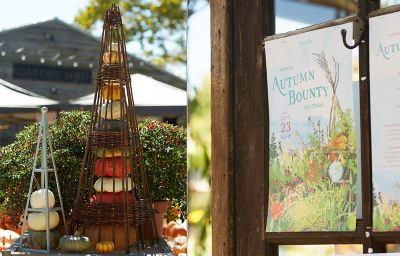 Last weekend at Styer's, a sunny afternoon played host to our annual Autumn Bounty Festival. We welcomed the season of crisp air, ripe apples, and colorful leaves with a celebratory day that included lots of local friends, sweet and savory treats, fun for the little ones, and -- of course -- pumpkins in every shape and size. Read on for a few of our favorite moments from the day.
We welcomed friends from far and wide to join in the fall fun, with a marketplace of East Coast makers and merchants curated by Phoenicia Flea. The market spread throughout tents in our nursery, surrounded by vibrant flowers, seasonal displays from our designers, and stacks of colorful, newly-arrived pumpkins. Our marketplace also included some familiar faces, with trunkshows from The Farm at Doe Run, The Potter & Woodsmith, Victoria Amory, Kat Designs, and more. Local gardeners had the opportunity to get ready for fall maintenance while they shopped, with on-site tool sharpening from Howe Sharp.
A buffet of fall treats also welcomed festival-goers, with samples of our favorite arrivals in the autumn pantry, sweet and savory dishes from the Garden Cafe, and our ever-popular (and very competitive!) Staff Chili Cook-Off. While snacking and exploring, visitors enjoyed spirited tunes from local musicians Strings of Prussia.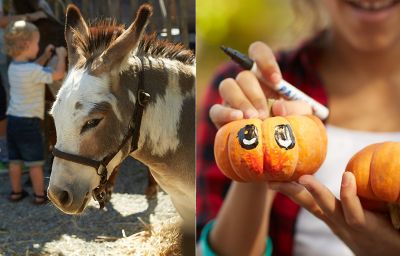 Little ones were treated to a meet-and-greet with a menagerie of friendly farm animals, including pigs, miniature donkeys, and cuddly lambs from Prado de Lana farm. Our youngest visitors also had a chance to decorate their own pumpkin with a sweet or spooky face. Families of all ages enjoyed lighthearted competition with a few rounds of our favorite outdoor games, and snapped a fall photo in the Demi-Brooke Photo Booth.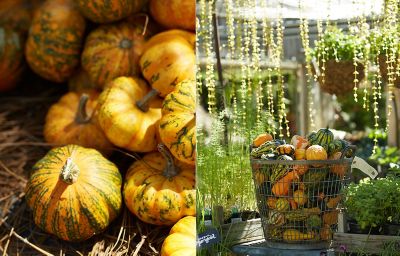 Finally, no autumn celebration would be complete without pumpkins, which made an abundant appearance in our nursery. Along with pumpkins of all shapes and sizes to take home, the festival featured expert carver Linda Allen and decoupage pumpkin decorating with fall foliage.
If you missed the festivities at Styer's, you can still join us to celebrate fall! At terrain in Westport, we'll be welcoming the season throughout October with a series of Autumn Bounty Celebration Days. Join us on October 5, 7, 14 and 21 for a roster of seasonal events including a dinner with Beekman 1802, a marketplace with Phoenicia Flea, pumpkin carving workshops, fireside parties, and much more.