Our Annual Autumn Bounty Festival
A crisp and cool September Saturday set the perfect scene for our annual Autumn Bounty Festival at Styer's this fall. We celebrated the arrival of harvest season with lots of local friends, including Spoonful Quarterly, Lock & Key Confectionery, and Lily B. & Co. Jewelry. Festivalgoers had a chance to decorate their own botanical pumpkin, toast a marshmallow beside the fire pit, and sample spicy recipes in our staff chili cook-off. At the cafe, Pizzeria Vetri served up fresh pies alongside local brews from the region's beer and cider makers. And, of course, the store was fully stocked with fall blooms and colorful pumpkins to take home.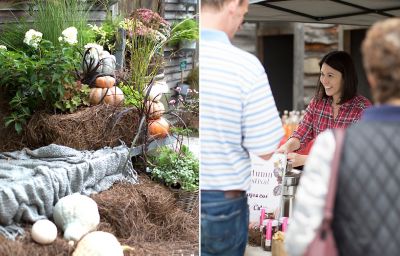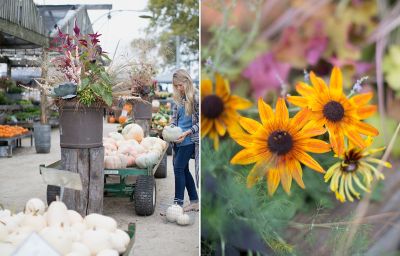 This year's festival was bigger than ever thanks to a visit from the Phoenicia Flea, who set up a bustling marketplace of makers from the Hudson Valley. Events Manager Diane S. tells us, "We loved welcoming the Phoenicia Flea to the festival for the first time. The vendors brought so many great finds for fall. Our annual Staff Chili Cook-Off was also a highlight of the day; this was its ninth year, and it's more competitive than ever! Everyone enjoyed live bluegrass music from Strings of Prussia, and our Critter Pumpkins & Gourds workshop was a hit with kids of all ages." Terrain in Westport will host its Autumn Bounty Festival on Saturday, October 15. Stop in from 12-5P for the Phoenicia Flea Marketplace, lots of fall inspiration, and a special menu inspired by the Hudson Valley harvest in our Garden Cafe.