How-To: Planting, Harvesting + Drying Alliums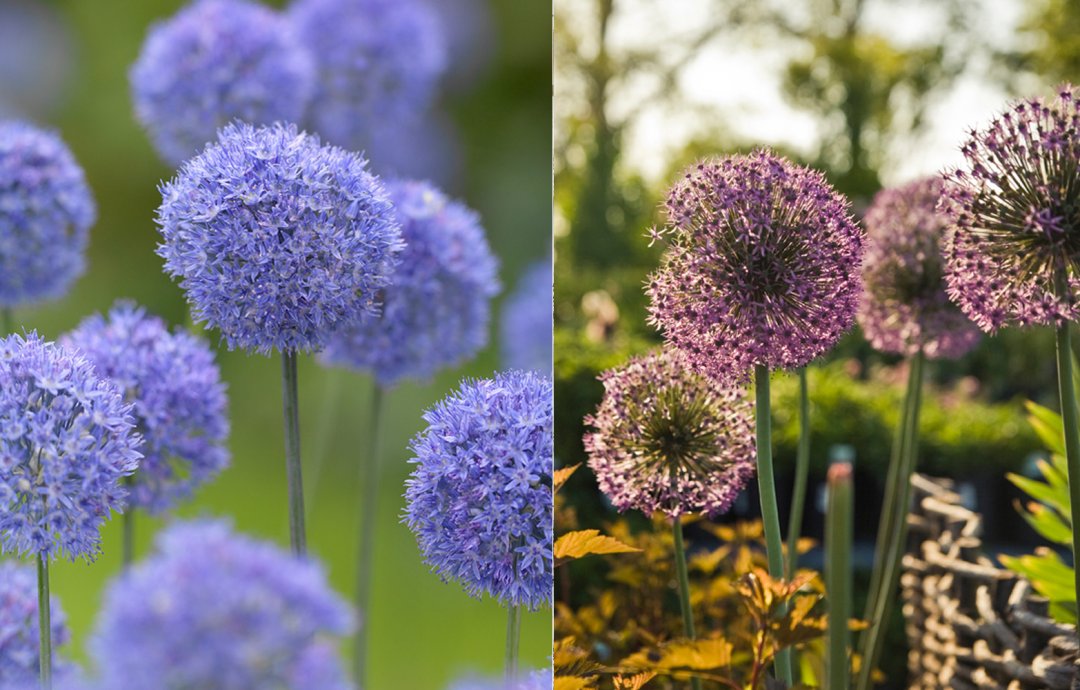 We're already planning ahead for next year's garden by planting fall bulbs for springtime flowers. With the promise of massive, eye-catching blooms, alliums are among our favorite bulbs to plant in autumn. Whimsical yet stately thanks to their remarkable stature, they can work in formal or informal gardens, and even naturalized landscapes. Alliums are also exceptionally versatile and long-lasting, ideal for decorative use throughout the seasons. Read on for our guide to growing, drying, and decorating with these garden giants.
Planting
When the leaves begin to fall, choose a planting location that has well-drained soil and receives full sun, which will help your alliums develop stronger stems. Soil drainage is key for these large bulbs, which can rot if exposed to excess moisture. Dig a hole for each bulb that's 2-3 times as deep as the height of the bulb itself, with the depth measured from the bottom of the bulb. Place the bulb with the pointed end facing upward and cover completely with soil, watering thoroughly to help it settle. When planting multiple bulbs, space the holes around 6-8" apart. Roots will form during the fall and winter months, with foliage and flowers to follow in spring.
When choosing a location for alliums, find a place where they can tower over other plants without getting caught in the wind. Most allium stems are thick and strong, but they can break and look messy as they age. If you choose to stake an allium as it grows, never let the stake extend beyond the ball. It can be helpful to surround alliums with mounding plants like hardy geranium and nepeta, which can help to conceal the allium's foliage as it yellows later in the season.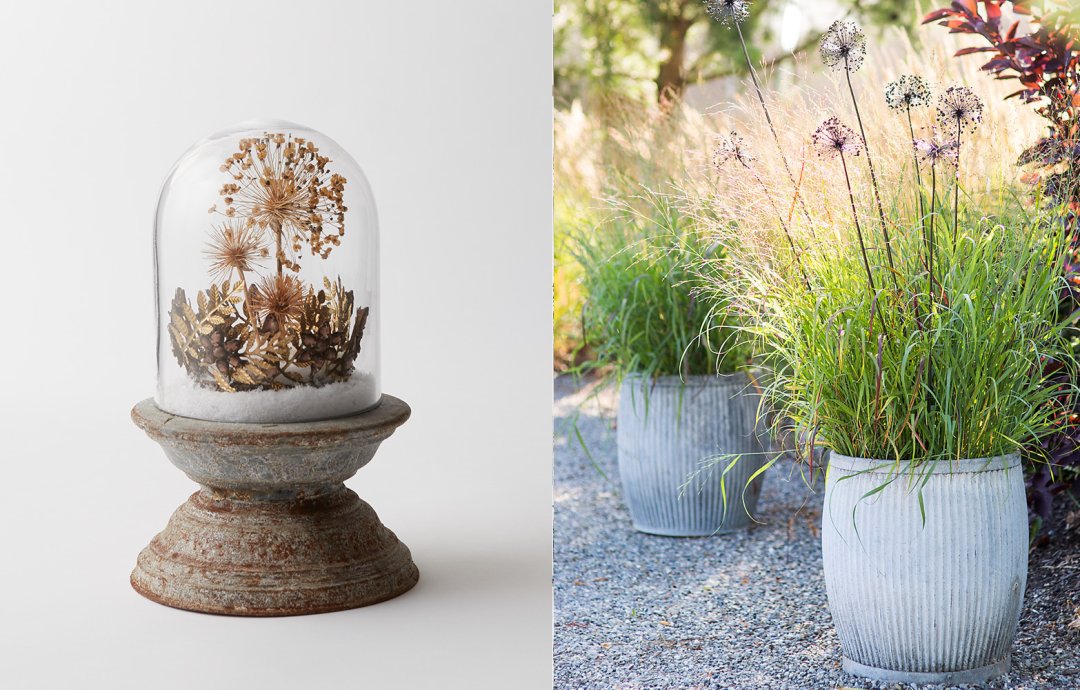 Drying
Most allium varieties bloom in late spring and early summer, but they can carry the garden through fall and even winter if they're left in place, turning a tawny gold through the seasons. However, their spiky seedheads can also be brought indoors and dried for decorative use. When you're ready to remove your alliums from the garden, start by choosing a drying area. The space should be cool and dark with good ventilation and low moisture; a pantry or closet can be ideal. Run a taut strand of twine or wire across the space to suspend the allium stems.
Harvest the seedheads on a dry day when they're fully mature, leaving the stems long. Remove any excess leaves, then create bundles of two or three stems using rubber bands. If your alliums are very large, they can be suspended individually. Hook the bundles to your drying line (we like to use an unfolded paperclip) and let the seedheads dry for three to six weeks.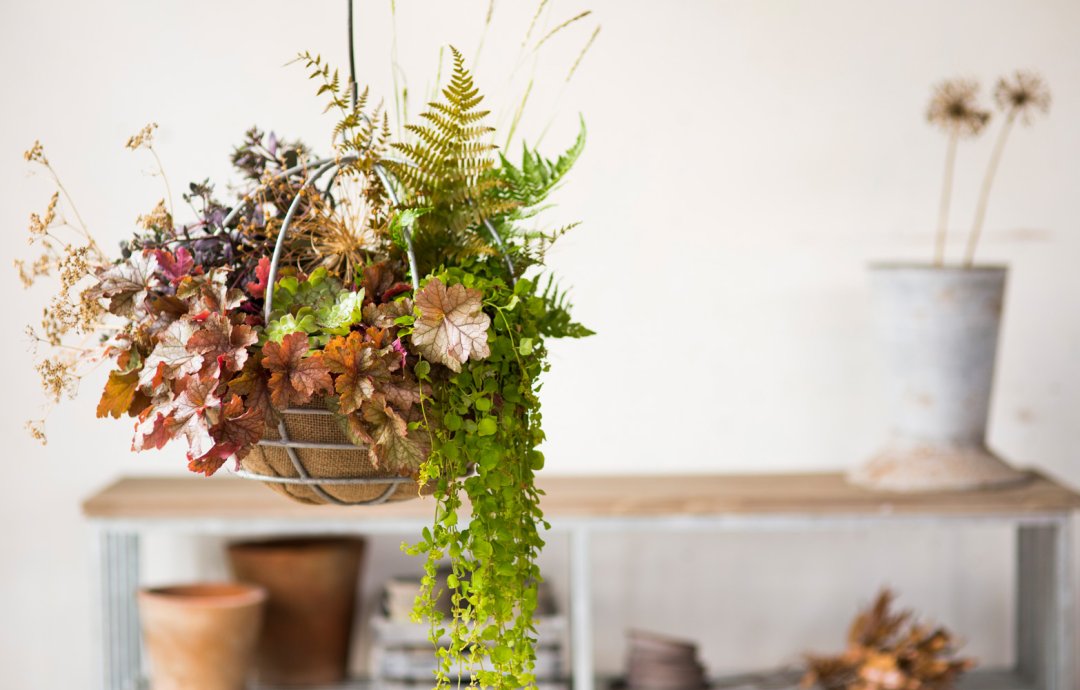 Decorating
Once your seedheads are dry, they make playful accents for the home and garden alike. Paired with other preserved botanicals, they become a natural curio when tucked inside a glass cloche. Tall stems also add architectural appeal to fresh plantings, from a barrel of autumn grasses to a hanging basket. As the holidays approach, we'll also add dried alliums to wreaths and evergreen trees for a botanical Christmas.