Metal Fern Fronds 4 Ways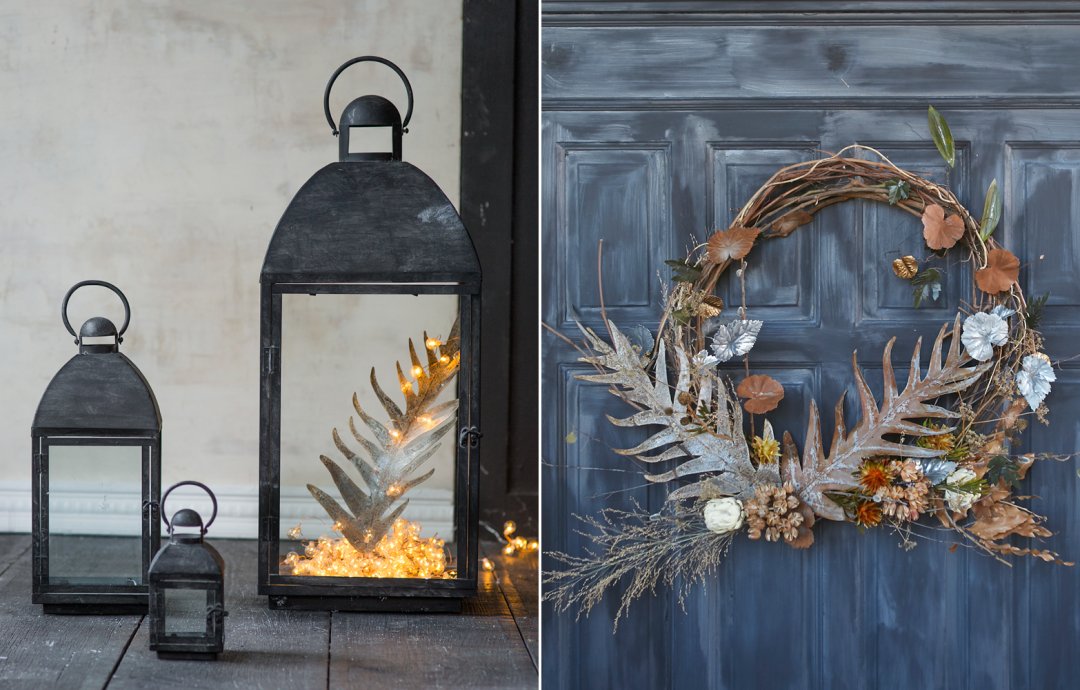 One simple accent is taking center stage in our harvest décor: a large-scale fern frond made from weathered iron. Mixed with lights, dried bunches, or seasonal fresh cuts, this lovely leaf adds texture and height wherever it goes. As the holidays approach, we'll be pairing it with evergreen wreaths, winter berries, and decorations on the tree. Today, our stylists are sharing four of their favorite fern looks.
First up, our largest iron lantern is brightened by a strand of Stargazer Glass Bubble Lights. We piled the lights loosely at the base of the lantern, then twined the end of the strand around the fern frond to fill the interior. At right, a pair of ferns dresses up an understated grapevine wreath, alongside a bouquet of dried and mixed metal foliage. Two garlands of metal leaves twine around the wreath, while preserved stems of artichoke, Rosa rugosa pods, and plumosum finish the look.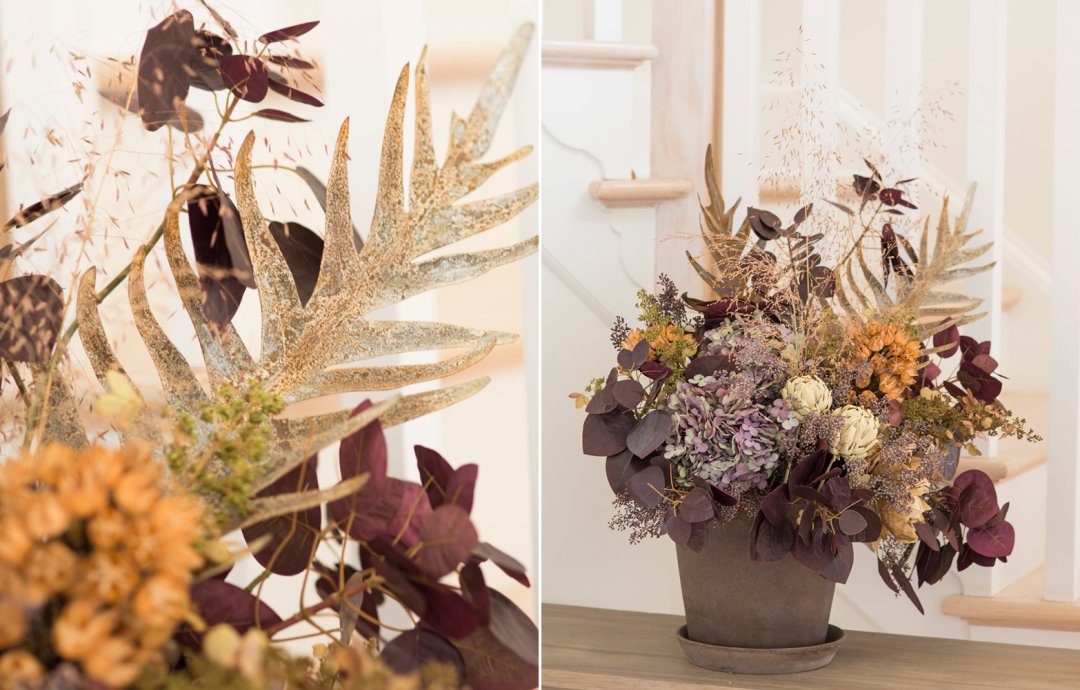 Above, our favorite harvest hues head to the entryway in an arrangement that mixes dried and faux finds. A pair of metal fronds lends height to the look alongside faux burgundy smokebush and foraged grasses. Below, the talented folks from Design by Terrain incorporated the fern into their centerpieces for a recent autumn dinner at Styer's. The aged metal beautifully complements a long trough from Habit + Form filled with an abundance of autumnal fresh cuts, from bright berries and flowers to feathery grass.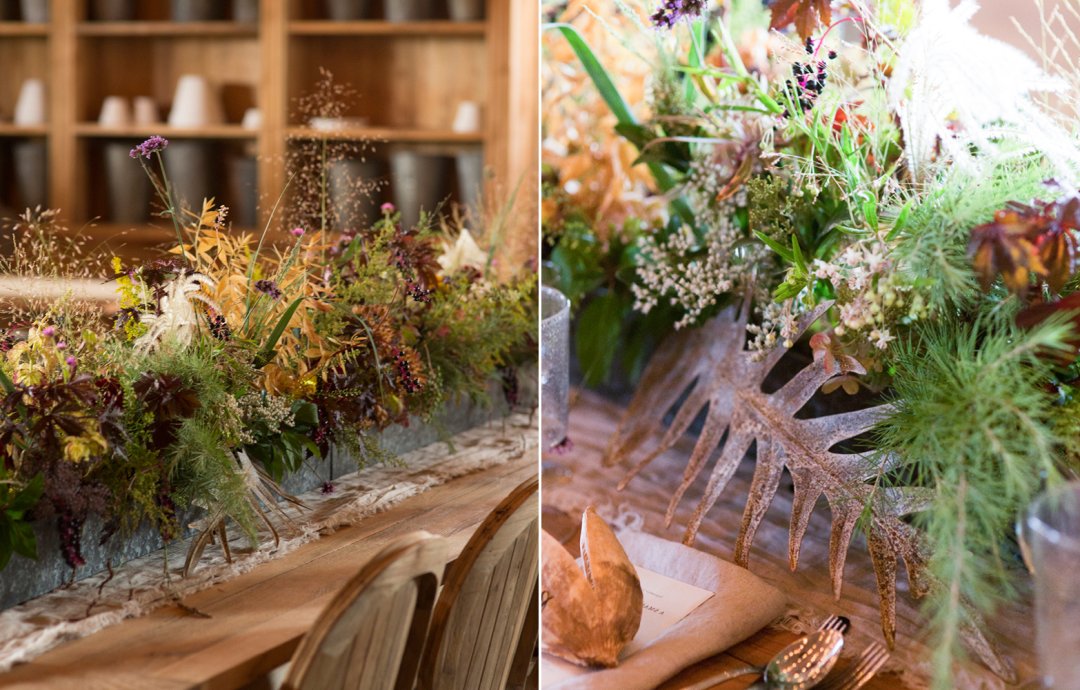 You May Also Like: