3 Summer Centerpieces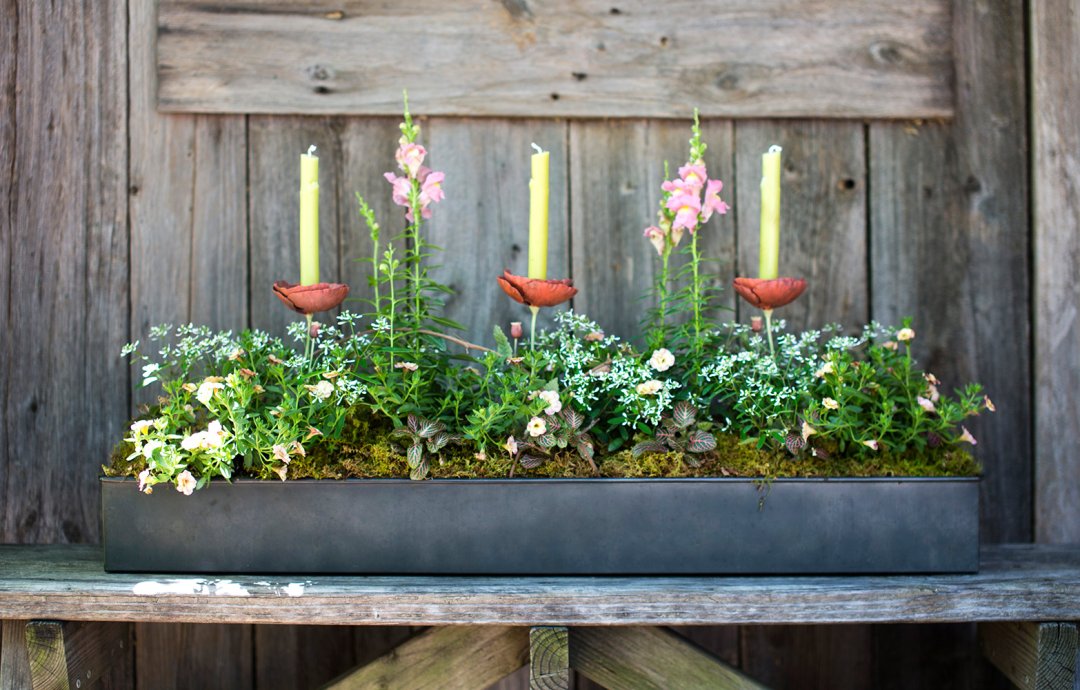 With lots of parties planned for summer, we're in search of creative centerpieces that add color to the table. Instead of cut flowers, we're filling some of our favorite Habit + Form troughs with long-lasting plantings of succulents and annuals. Whether you're dining indoors or al fresco, these living centerpieces bring a tiny garden to the table. Recently, we chatted with Design by Terrain's Abby R. to learn more about each look.
Above, a trio of clever candlesticks finishes a blooming trough for twilight get togethers. Abby says, "I filled a black Habit + Form trough with three metal taper holders in the shape of poppies, plus my favorite beeswax candles. In a mossy base, I surrounded the candlesticks with snapdragons for height, white Jack Frost euphorbia for a delicate accent, and a peppering of pink Fittonia to tie all the colors together. When I'm ready for something new in the trough, I'll transplant the annuals directly into the garden."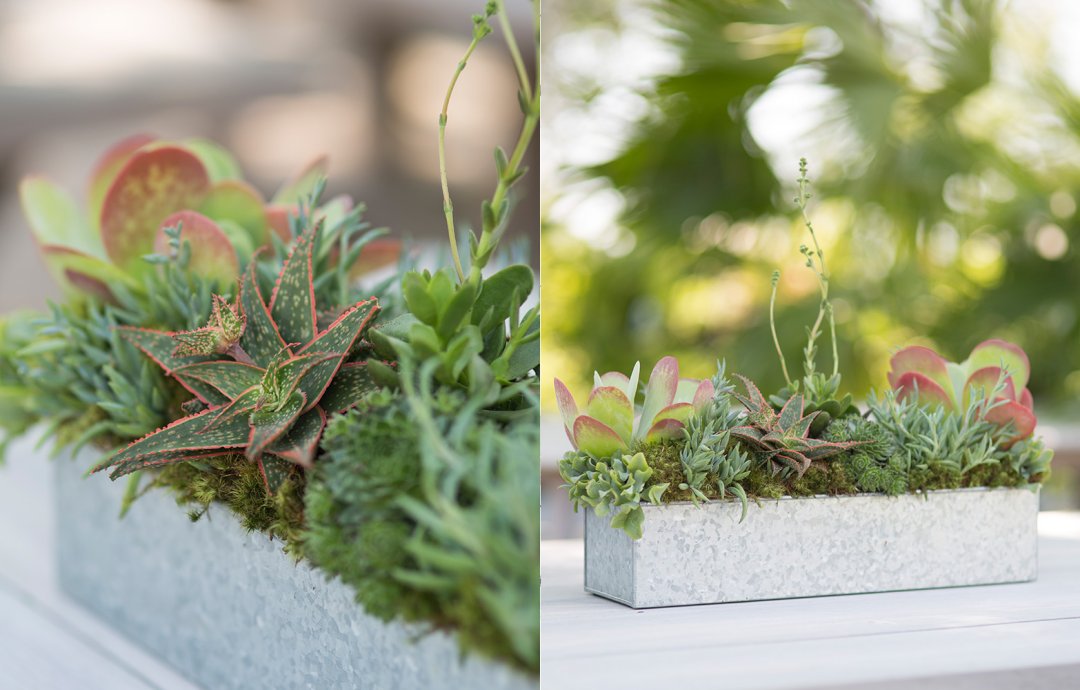 Abby started with colorful inspiration for the small-scale succulent planting above. She says, "This galvanized trough is filled with a variety of succulents that showcase a unique secondary color. All of the plants here are accented with a beautiful shade of red, which ties the whole planting together."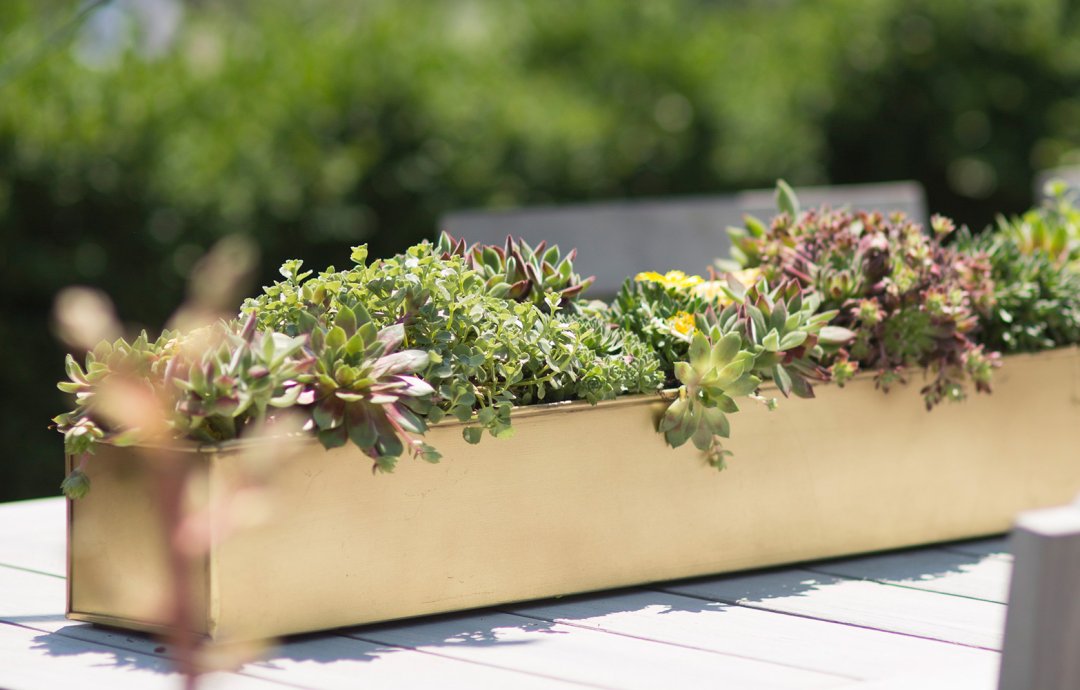 The final look in our trio of plantings is ideal for a sunny patio. Abby says, "I used densely-packed sempervivum and succulents to plant this dramatic gold trough. This arrangement is low-maintenance and lasts a long time, making it great for summertime entertaining."
Photo 1 (trough with tapers) by Isa Salazar.
You May Also Like:
$33.60 – $68.60

$48.00 – $98.00