3 Fireside Panini Recipes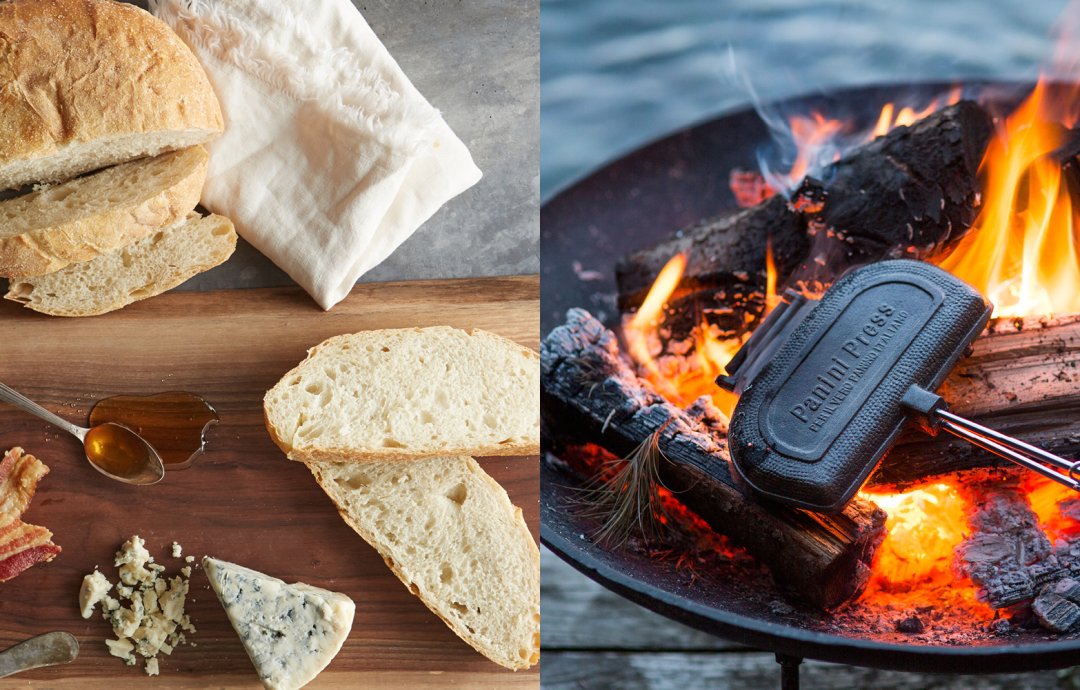 Even though temperatures are dropping, we're planning a few more evenings around the fire pit with winter guests. Thanks to a new arrival, we're planning a fireside panini party with lots of toppings for DIY sandwiches toasted in the embers. Our cast iron panini press makes it easy to create custom sandwiches in the great outdoors. We asked two of our experts -- Pastry Chef Hilary M. and Styer's food guru Susan S. -- to share a few panini pairings they love. Above, you'll find Susan's favorite sweet and savory combination: crispy bacon, blue cheese, and honey on a rustic country bread.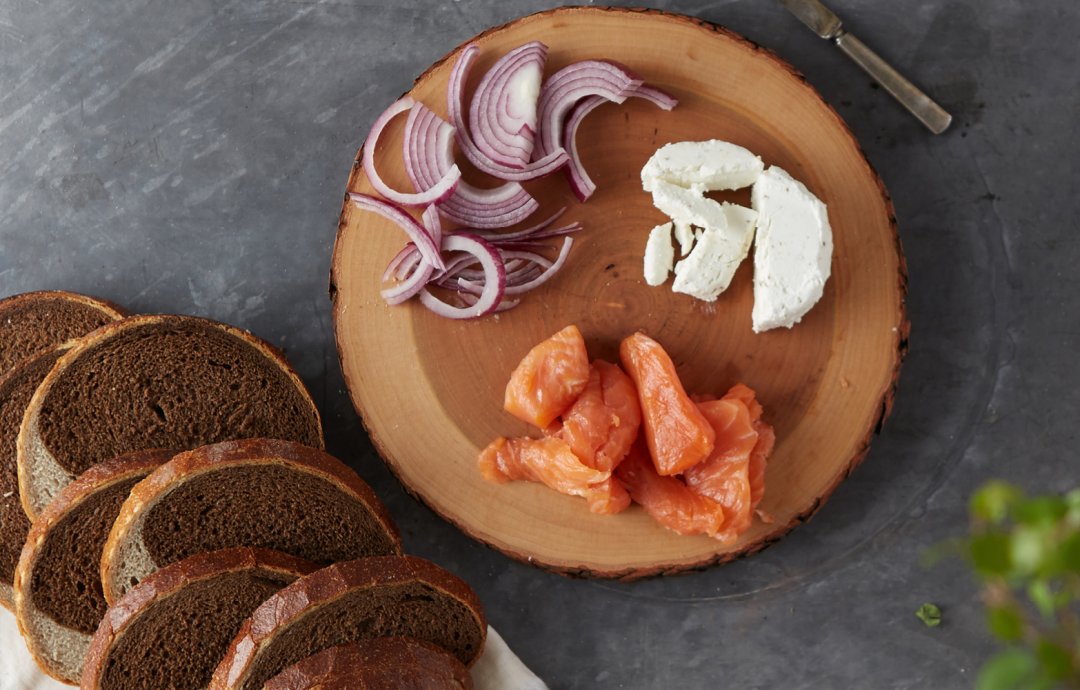 Hilary suggested a toasty take on a deli classic: smoked salmon, soft goat cheese, and thinly-sliced red onion on marble rye. We especially love this combination for breakfast beside the fire. Our final panini, shared by Susan, is perfect for dessert. Thin slices of apple are sprinkled with cinnamon and brown sugar, then drizzled with maple syrup and toasted between two slices of airy challah.