3 Fall Leaf Looks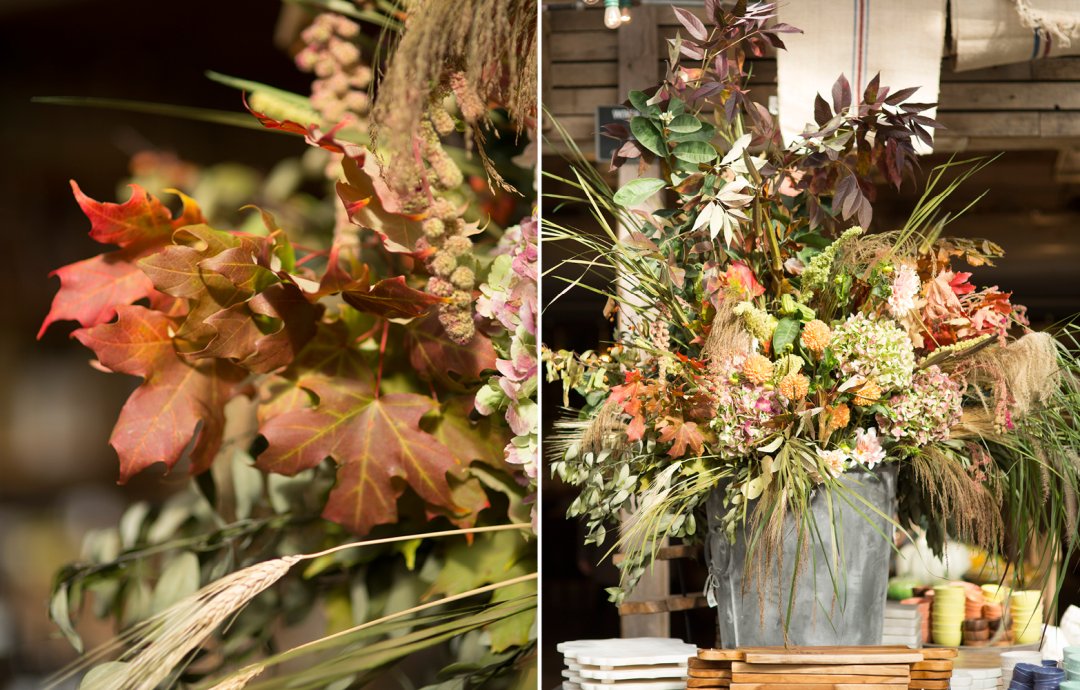 Fall foliage season is approaching its peak, and we've been finding new ways to bring the landscape's brightest leaves into our homes. Beth C., our Display Coordinator at Styer's, recently created three seasonal arrangements using autumn foliage. From a super-simple garland to a striking chandelier, we went behind the scenes with Beth to see how these leafy looks took shape.
"The large-scale arrangement above showcases lots of fall leaves, grasses, and stems in an iron planter," Beth tells us. "I started by foraging some tall, wild grasses and branches with leaves that had changed color. To help these fresh elements last longer, I sprayed them with a matte, UV-protective sealant, which you can find at home improvement stores. The arrangement also includes feathery Ruby Silk Lovegrass, wheat, green amaranth, apricot dahlias, antique hydrangea, dried celosia, bay laurel, green okra, chili peppers, and preserved eucalyptus."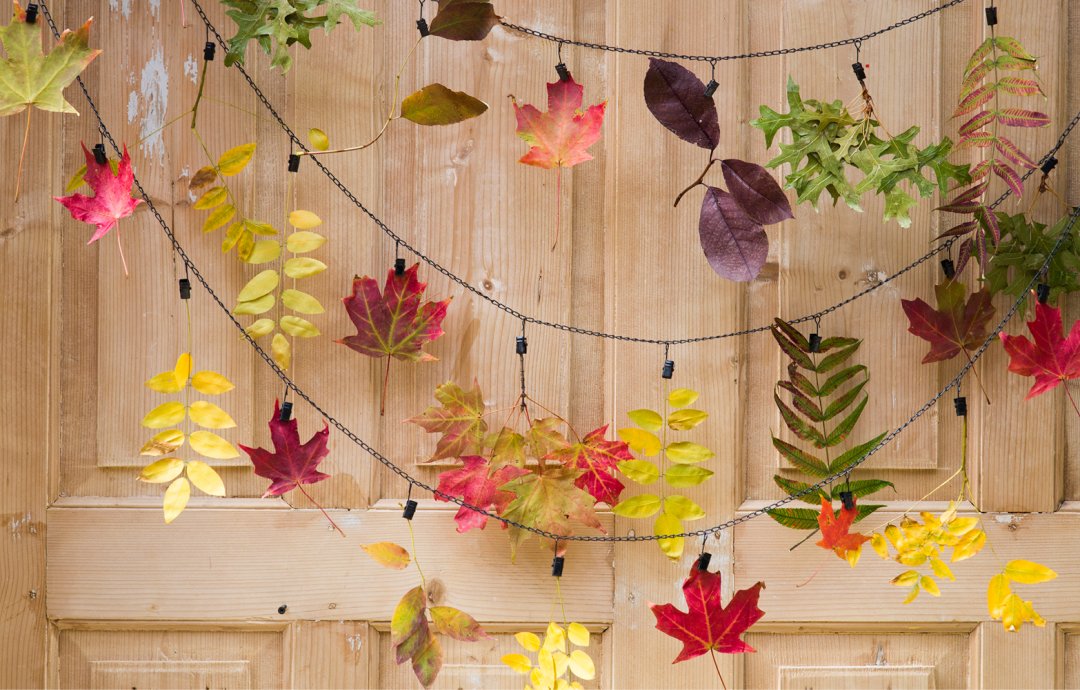 "To make this garland, I gathered an assortment of leaves that had started to turn, and pressed them using the Microfleur Plant Press, which perfectly preserves the bright colors of the foliage. Once the leaves were pressed, I sprayed them with the matte sealant I mentioned above. I suspended the leaves from a trio of display chains, then hung them bunting-style."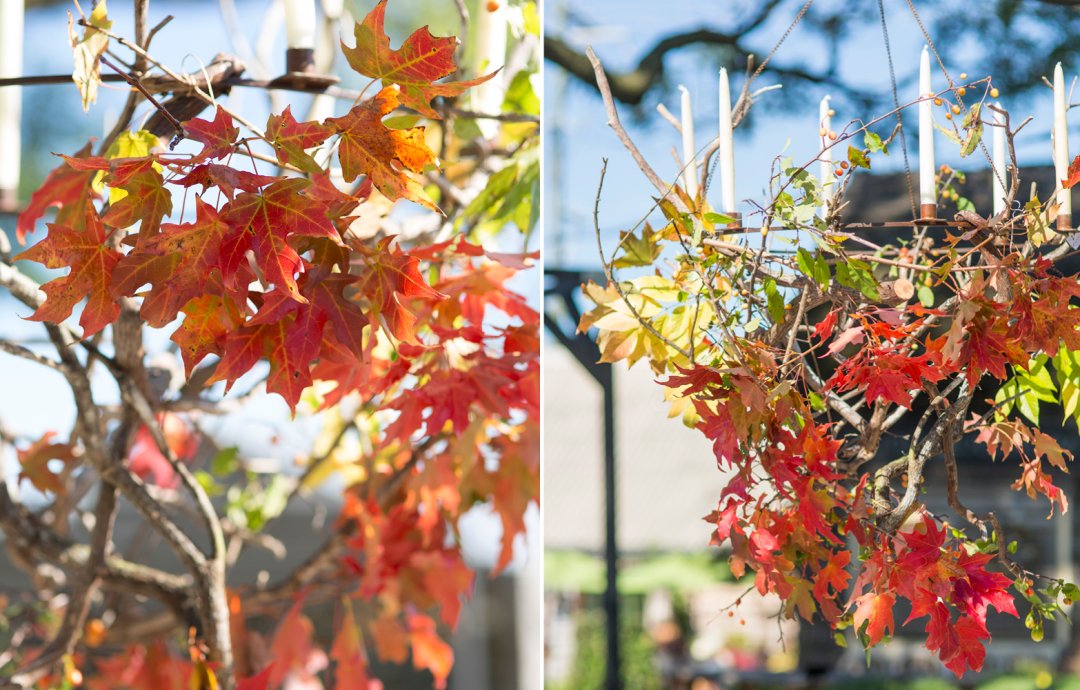 "To create this fall chandelier, I started by gathering some larger, bare branches (about 3 feet in length) that had interesting curves. I attached them to our Iron Candle Chandelier with florist's wire, then added some bright, leafy branches (sprayed with sealant). A few simple, beeswax tapers finish the look."
You May Also Like: