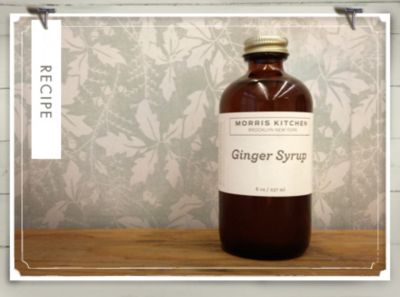 The perfect Dark & Stormy is hard to find, so this week we're sharing a recipe from our friends at Morris Kitchen so that you can make your own. We love the idea of ringing in the New Year with a round of this spicy-yet-sweet cocktail, don't you?
Dark & Stormy Cocktail
serves 1

2 oz dark rum
½ oz Morris Kitchen Ginger Syrup
1 oz lime
3 oz seltzer water
Pour seltzer, syrup and lime over ice. Stir and let drink settle.
Slowly add rum on top. Serve over ice in a highball glass.
Garnish with a lime wheel.
Morris Kitchen's Ginger Syrup can be found in-store at terrain at Styer's and will be available online next week.